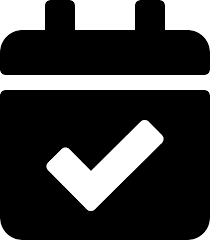 Awesome!
Your Breakthrough Strategy Session Is Scheduled
WE WILL REACH OUT TO CONFIRM YOUR APPOINTMENT VIA TEXT MESSAGE.
READ BELOW TO MAKE SURE YOU'RE PREPARED:
Thanks for scheduling your breakthrough strategy session.
I have sent you confirmation of your calls time and date via text and email, please make sure that you put this in your calendar right now.
I will call meet you on zoom at the precise time that you selected, please make sure that you have zoom and are ready. This zoom link has been included in the confirmation we sent.
If you are more than 5mins late the call will be cancelled and you will not be able to reschedule another one. If you no show without communication we will also not reschedule with you.
Please make sure that you are in a quiet room and do not take the call from your car or any other noisy place like the main room of your gym. It is recommended you be on a desktop or laptop computer.
I look forward to helping you explode your business and achieve massive success!
-Will
Mark The Date On Your Calendar
clear your schedule for up to an hour after the appointment start time.

Check Your Inbox & Texts
We will send you a confirmation message along with a reminder of your appointment.

Be On A Desktop Computer
This is a live zoom call where we want to see your face and we may want to share our screen.