A bootcamp-style system and program designed to help gym owners attract the right clients and grow your business.
And yet, great businesses are built. How do they come out on top?
When you're building something bigger than yourself, that's when the growing pains kick in. You feel like you've hit a wall-hard and all your progress just seems to have come with good fortune. You've plateau'd and every hurdle feels insurmountable. You get knocked down and every obstacle is covered by stop signs warning of danger ahead…. What's keeping you from getting back up?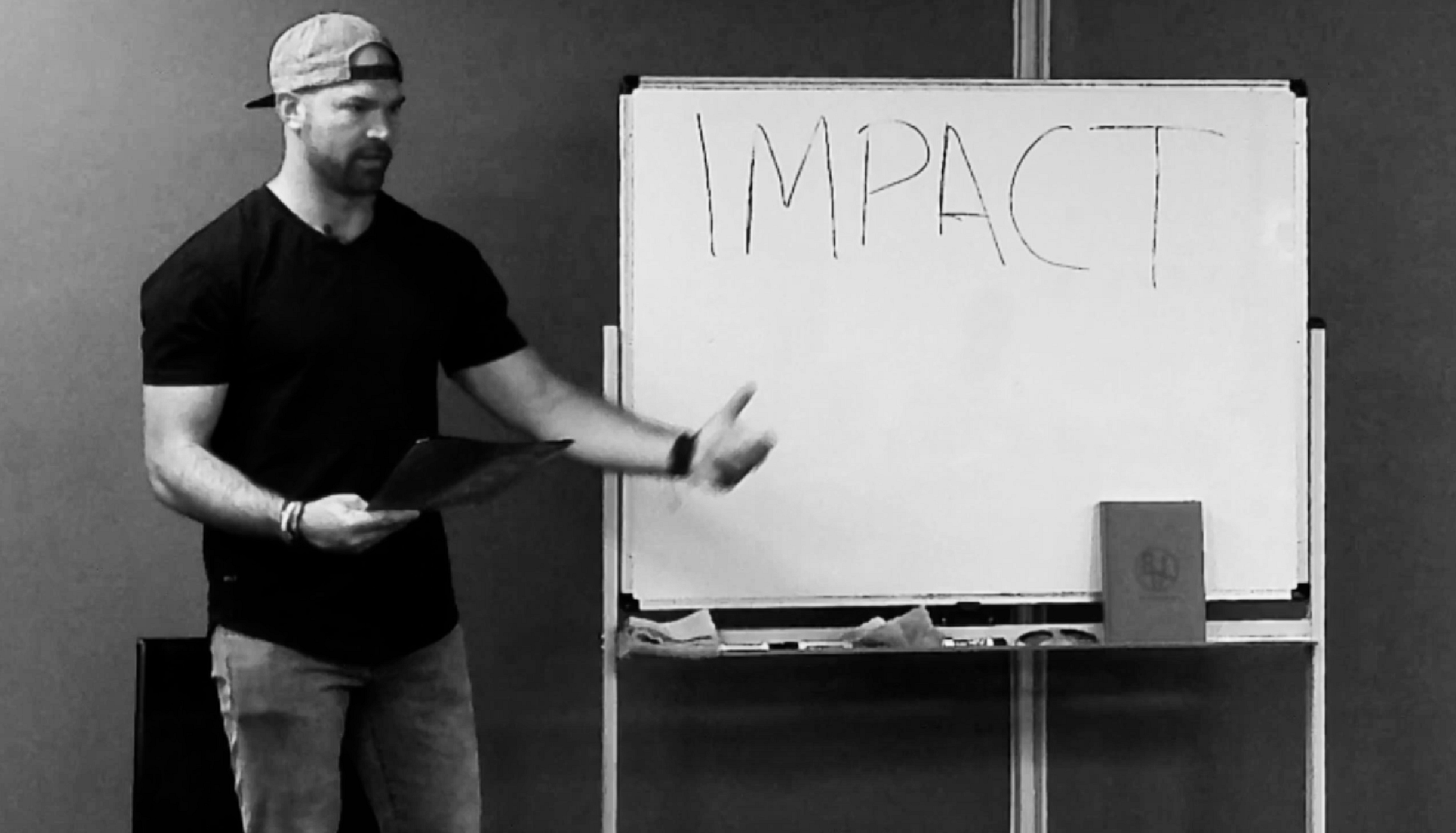 You can't find new members.
Where do you even find new members? Why aren't people finding you? Your website is up, you're publishing content, and you're on social media. You've been putting in the effort, but it just isn't working. You don't know what's wrong or if there is anything that could be done differently.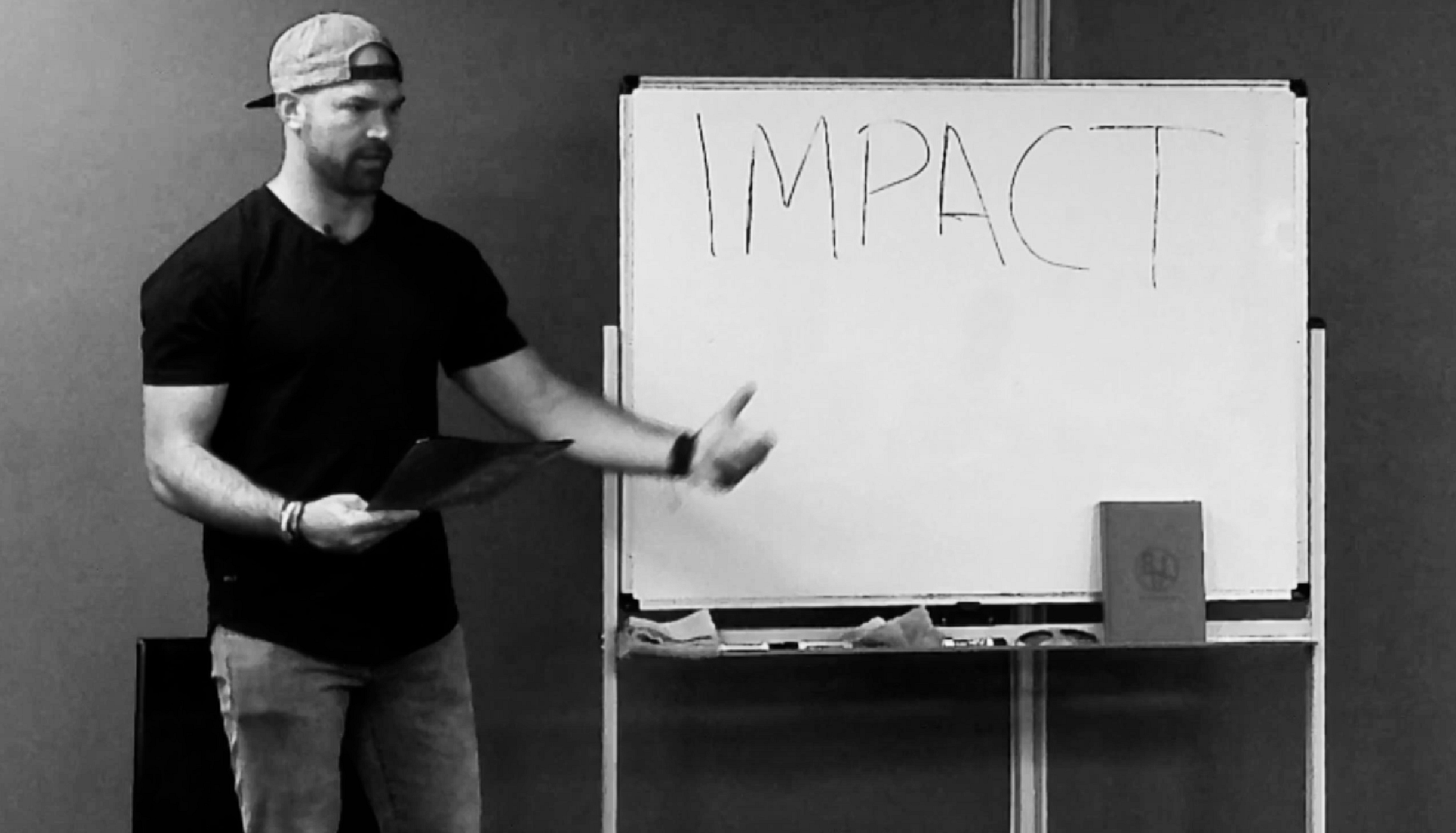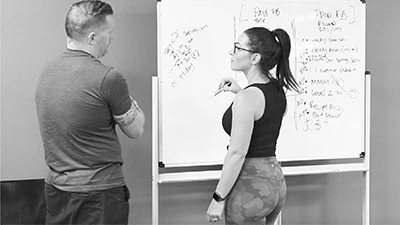 You're not making more money.
Your gym's revenue isn't growing—or worse, it may be staying the same. You have happy members and you're still in business so you assumed that all your hard work would lead to growth by now, but now you are starting to question yourself and what more you can do for business success. What could you be missing?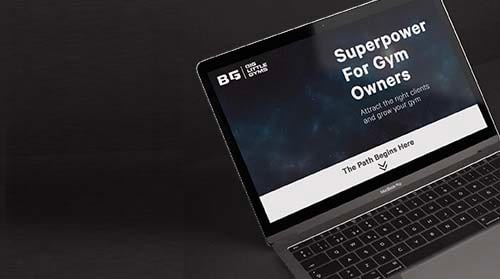 Your work doesn't change.
You'd love to build a team to delegate and work ON your business more, but that's proven to be easier said than done. Other gym owners, who provide the same services as you, are charging more and working less in the day-to-day of the business. Does the thought of attempting the same feel paralyzing?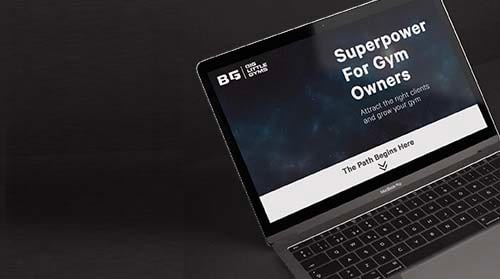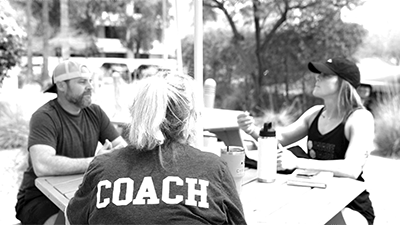 You feel like bigger goals are out of reach.
You know it's possible but how do you tell if the first step is even right? You have all these ideas about what could work; things that would separate yourself from competitors and get everyone in town talking about your gym. But without any knowledge on practical ways to execute those plans, figuring out which one is worth pursuing seems impossible. Where should be start when there is so many possibilities?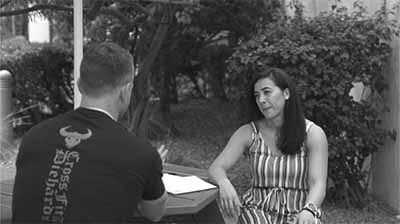 You can't build the right team.
Finding and keeping great people has been taxing. Maybe you've had some great athletes or members become coaches but are just missing the mark on filling their role. You know there are team players out there who are talented, have a vested interest in your business, and mesh well with your mission. But how do we find them?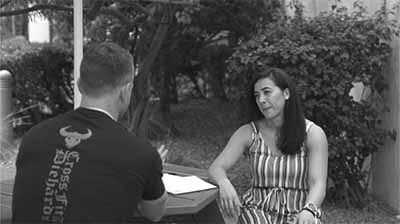 I've been exactly where you are.
Every roadblock under the sun—you name it—I've crossed paths with it. From hitting revenue ceilings to feeling trapped working my business. From struggling to finally hire a great team, to having to let go of difficult members. I've been there. I've felt stuck, too. But throughout all of these challenges, there's one thing I've learned that can prevent all of it from happening to you. One secret to growing your gym with as few bumps as possible. It's the one thing I credit my successes to, and I'm eager to share it with you.
15+ years in business
Founded 7 successful start-ups
Built, ran, profitted and successfully exited two completely autonomous gyms with over 300 group class members
I'm an award-winning marketer and consultant with 13 years experience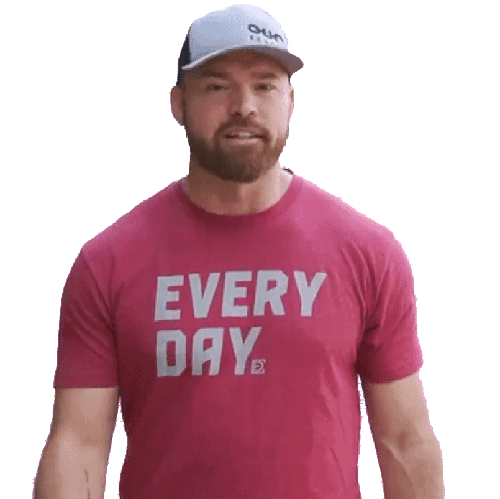 Better members, better business.
Going from where you are now to where you want to be is as simple as building a roster of great members. But it's not easy.
Imagine stepping away from your business to go travel knowing everything is solid. Having the time to work ON you're business, bettering your team and client experience. Or consistently landing high-ticket members and not worrying an ounce about revenue each month. Where your confidence may have been lacking before, it's now sky-high. Having a dream team of operators and coaches aligned with your mission and running the day-to-day. And a tribe so strong that you consistantly attract more of them. And your gym bursting with great results made possible by you and your team. All of this is possible with better members, and a bullet-proof process to land them.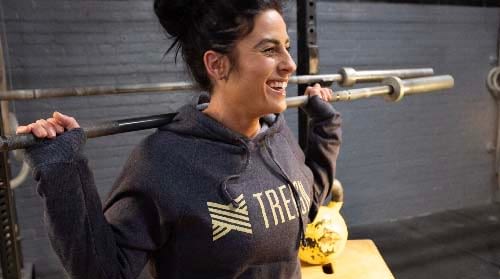 Attract your ideal clients.
You attract what you put out into the world. Every word on your website, your lead gen, the offers you make and each element in your gym branding all need to match with one another if they are going to be successful at attracting members; just think about it – when people can find you more easily then that means there will be an influx of leads which is great thing for those who want their gym to grow but not those looking for quality.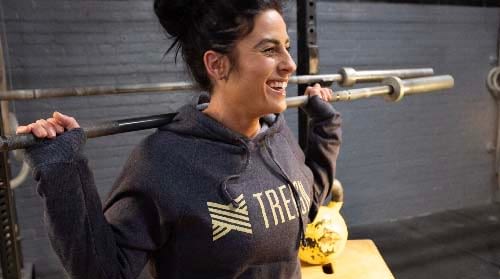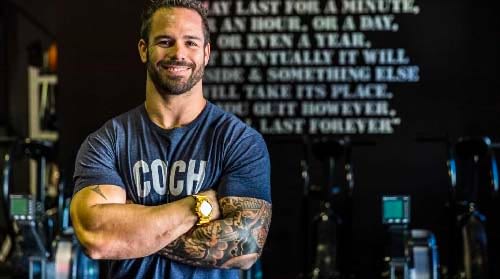 Don't let the good ones get away.
There's nothing more painful, more soul-crushing than a prospect you need to help not seeing the value in your services, then to watch the opportunity completely slip away. You want to make sure you can charge what you're worth and show them the value, so the next time your dream member walks through the door, they become your member.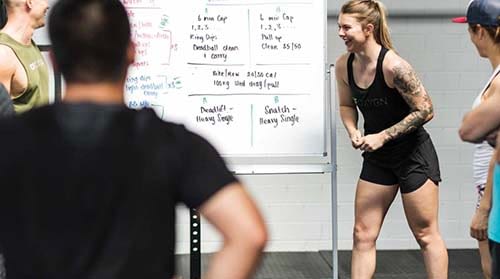 Price your membership the right way.
Cashflow is your business's lifeline. If you're not pricing your membership accordingly, your business will take a hit. Value-based pricing, as opposed to charging based on the market, is what will make all the difference in growing your gym. When you're profiting from every class or session you gym runs, your revenue increases with each passing month, and you can scale smoothly.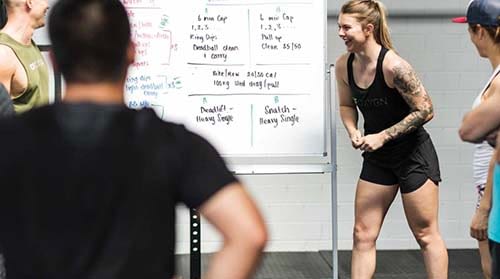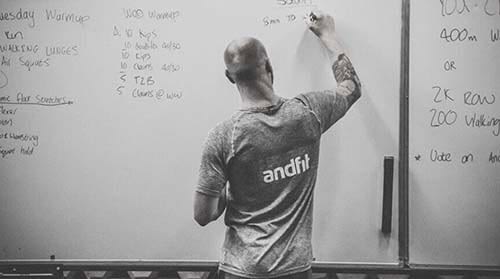 Great members expect great work. The quality of the end product is directly related to your processes and communication with your team. Poorly managed businesses result in lost opportunities, dissatisfied members, or a negative impact on your community and staff. Make sure you and your team have the processes in place to keep all the moving parts aligned and on track.
An entire decade of success in the industry, plus tried and true processes, systems, and mentorship tips.
You can navigate this roadblock on your own, but our experience is here and available for you. You never have to feel lost again when all possible paths are laid out in front of us like an open book, Whether it's a marketing campaign or an operational SOP, take the time now to learn from all of our mistakes so that you don't make them yourself.
This is what makes the Big Little Gyms Business Bootcamp unlike any other gym mentorship program out there. We've actually been there, done that, and have the awards, certificates, and clients to prove it.
Get clear and build an unshakeable confidence with actionable steps that support your vision and goals.
Reel in the high-quality leads you want. Position your gym as one locals won't want to workout without.
Speak clearly and confidently with clients and team members to negotiate, delegate, and always be on the same page.
The days of member churn are gone. With the right fulfillment strategy and active listening, you'll turn every new member into a 'lifer.'
Your member doesn't always know what they need. You'll be able to surface their biggest challenges to provide the best possible solution.
Finally know what to charge. Understand what value-based pricing can do for your business, confidence, and quality of your services.
Create reliable and repeatable internal operations methods so your team can have unshakeable confidence.
Make hiring a one-and-done, stress-free deal. Find talented people who align with your vision, mission & process.
Trusted by 400+ gym owners
From feeling stuck, to the continuous pursuit of what's possible.
Our Bootcamp & Pro Group members consist of CrossFit® affiliate, Martial Arts, Transformation, and leading franchise studio owners from around the world.
This course has been a game-changer. Amazing teachers and group of students who I am keen to stay in touch with. For me the positioning, diagnosing and delegation parts have been instrumental in me already making positive changes, applying and seeing results.
Reached an agreement with our first client in our new target industry. Diagnosed and had the value conversation…No pushback whatsoever. It felt really good to put the things we've practiced into play. It was validation that we're doing the right thing, and that this hard work pays off if we keep pushing through.
We landed our first strategy and design project over $10k. I would have never had the confidence to land something like this before. It ended up with us working through a few client objections when they were comparing us with another agency, but I kept all of the Bootcamp stuff in action and it worked so well. My whole mindset is changed and I'm never turning back!
For all these successes to be happening is in a sense a miracle…I'm more confident than ever in my own skills & abilities, which translates into more productive & fun conversations with current & prospective clients, vendor partners…just about everyone! Business Bootcamp has been truly transformative for me. Besides starting my own company 10 years ago, it's the best business decision I've ever made.
Positioning has been nailed. Successfully and consistently selling strategy. Successfully and consistently being seen as an expert and not as a commodity. People are starting to take my consultancy seriously.
I was able to identify bad clients and send them away using the techniques from the course. It seems like a tiny win, but I used to take any project that came my way; now I'm able to be a bit more selective.
Thanks a million guys, the transparency in everything that you guys have done to get to where you are has been so valuable! The Q&A sessions have been great and the honesty you bring to each session is so much appreciated. Thank you!
Having just completed this, I highly recommend y'all jump on this. It's easily 20x what I paid for the course –  meaning I charged that much more than I would have for the same projects in the past. All under 10 weeks of starting the course. Stop reading this and sign up.
Invest in it. The concepts, strategies, and insight you will learn require you to show up and put in the work. It will take more than money to master them.
We can't guarantee overnight success (but let's be real—that doesn't happen for anyone). What we can promise you is that your investment in the Big Little Gyms Business Bootcamp will save you more time, money, and effort in the long run. The material and systems we share took us decades of wrong turns, hard knocks, and financial flops to learn. This is what we want you to avoid.
Just like your members can't pay you to do their pushups for them. You know the value in good a coach is in helping them collapse time in teaching the fundamentals while keeping them from getting hurt. If you're ready to take your gym to the next level, it's time to commit.
Grow your gym,
at your pace, together.
With 1-to-1 onboarding, a structured plan, and with us doing some of the setup for you, you can implement as fast or as slow as you want, and learn in the community as you go.
When you are running your own business, your day-to-day can be unpredictable and demanding on any given day. So our team will be ready to help you set your systems up and support along the way. We are going to break the business down to basic building blocks (like Lego) and show you how to assemble them for success.
‍
Whatever pace you go, you'll have access to personalized mentorship from experts who can troubleshoot your problems and provide direction. All programs include weekly Q&A calls, recordings, trainings, livestream sessions and 24/7/365 support.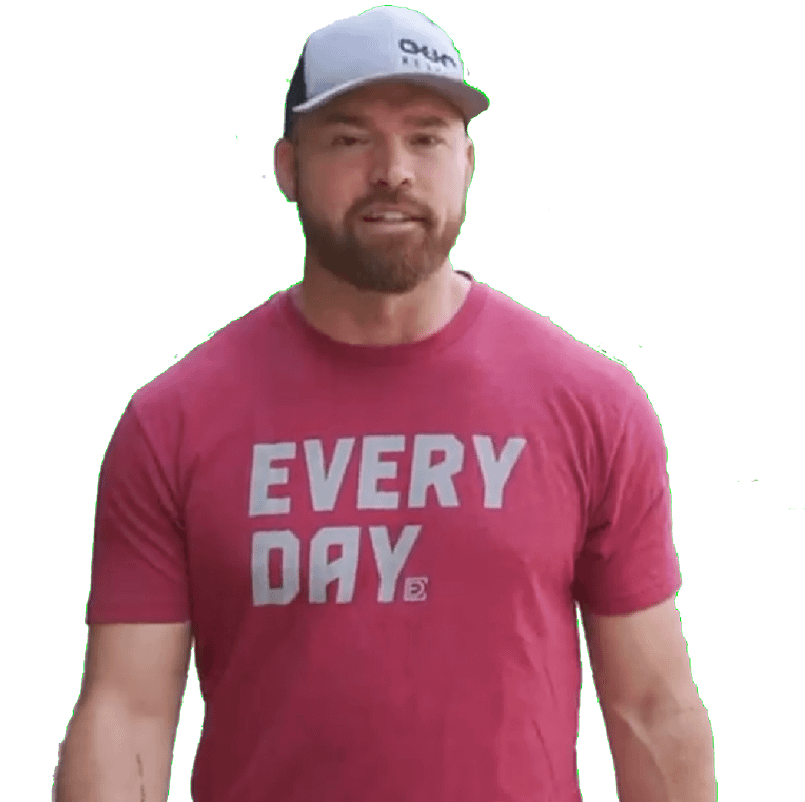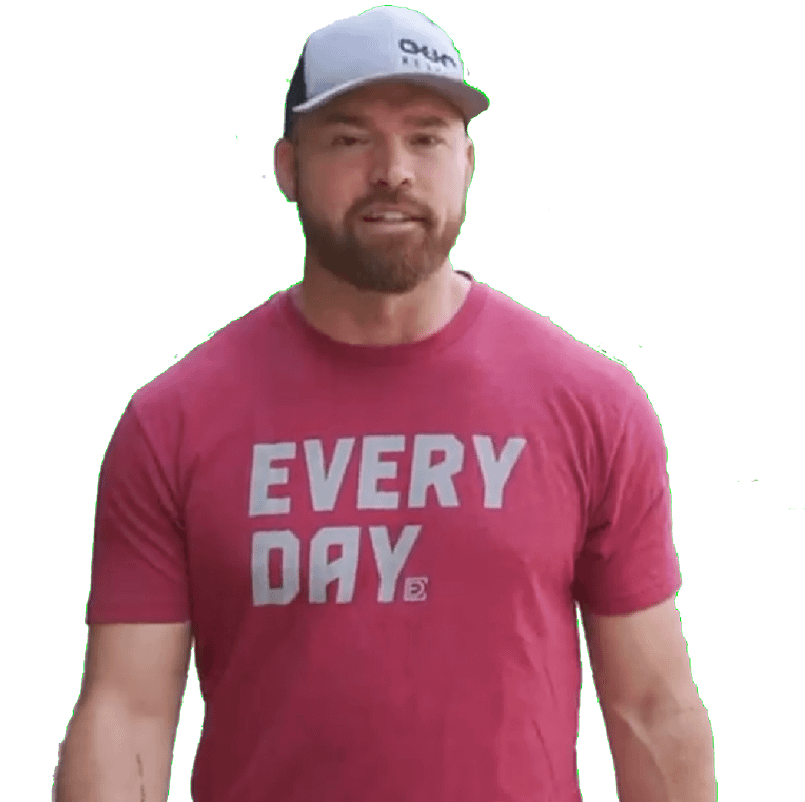 It's time to get un-stuck
Finally grow and keep great members to build the business you've always wanted.
Want to speak to our representative?
Master the material on your own time, your way, and join the Business Bootcamp Community for life.
1-on-1 onboarding w/ action plan
Weekly Coaching Calls
Customized marketing system w/ pre-built email & text messaging campaigns
Award-winning lead generating website
Self-paced training modules
Templates, worksheets, and resources
Breakdowns, homework, and practice sessions
Networking opportunities
Frequently asked questions
How does the program work?
Business Bootcamp is the start of an entirely self-paced growth program and Pro Group is the continuation. During you bootcamp, we will onboard you into our marketing platform, build you the last website your gym will ever need, strengthen your brand and help you launch some campaigns. You can then go through the training modules at your own pace. New modules will unlock as you move through the program.
After bootcamp you'll go into Pro Group. There, you'll get to connect with your coaches and peers for advice, guidance, accountability, and much more. Your enrollment includes over 3 live support & coaching calls per week and access to our private Slack Channel.
What if I'm unhappy with the results?
We're confident in the growth the Business Bootcamp can help you achieve, that's why we offer a money back guarantee. If after 30 days you're not convinced it's right for you, just shoot us a message. Let us know what's not right and why it's not right for you, and we'll process your refund. Your feedback and your success are of the utmost importance to us.
How do I know this course is right for me?
Big Little Gyms is not for everyone. But if you and your team are struggling to land new clients, meet and surpass revenue goals, get organized, or build the business you've always wanted, you might be in the right place. 
How much time do I need to commit per week to finish the course?
Business Bootcamp is mostly front loaded to implement and adopt the marketing systems and then self-paced for your operational SOP's and trainings, so the amount of time to commit each week is up to you. New modules will unlock as you move through the material.
Will this course solve my problem?
Business Bootcamp is not a band-aid. It's a system & program that requires your time, effort, and energy to improve your business. Every gym business is different, and the challenges you and your team are facing can't be solved with a template. The problems you're facing can be solved when you show up and put in the work.
Will I be able to build a roadmap to success after this course?
We believe by the time you're onboarded and up to speed, you will have more clarity and confidence to tackle areas of your business you might not have before. Every business is different but this program will give the insights to build a solid roadmap, and it will give you the guidance and encouragement to assemble it on your own.
How does the Pro Group membership work?
Pro Group in your continuation after you're enrollment in Business Bootcamp. You can join on a month-to-month or annual basis.
Pro Group is built to support our platforms ongoing and it's where our community of gym owners is sharing and supporting each other like no other community.