Community. Accountability. Support. Mentorship.
Join a diverse community of gym owner and gain access to exclusive content, tools and coaching to take your business and gym to the next level.
We know just where to find them.
Being an gym owner is tough enough. But you don't have to go it alone. The Big Little Gyms Pro Group is a tight-knit group of creative thinkers and enterprising gym owners across the globe working together to take their gyms & fitness businesses to the next level.
Learn. Teach.
Connect & Grow.
You'll be able to rub digital elbows with those who may be a little ahead of you on the path. Many of our members are already doing six, seven or eight-figures in annual revenue and actively share their experience so other members can learn.
New to business? Our goal is to help you pass the 100k mark and beyond, we are in this together.
‍
Been in the business for a while? Get inspired by the young, up-and-coming members. Those who are just starting out often bring a completely fresh perspective on many issues. Better yet, mentor someone and you might surprise yourself with what you already know.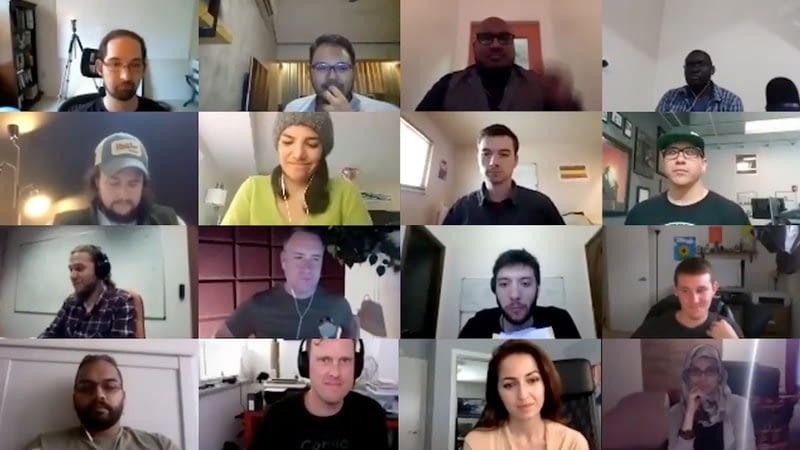 Get your tough questions answered.
The Pro Group is a safe space to ask tough questions and get a multitude of honest perspectives. Out of the 300+ active members in the group, someone has been through what you're going through. Tap into their experience on issues like:
How to incorporate paid strategy into your process
How to price your work to make the sale
How to handle difficult clients and bad projects
How to overcome self-doubt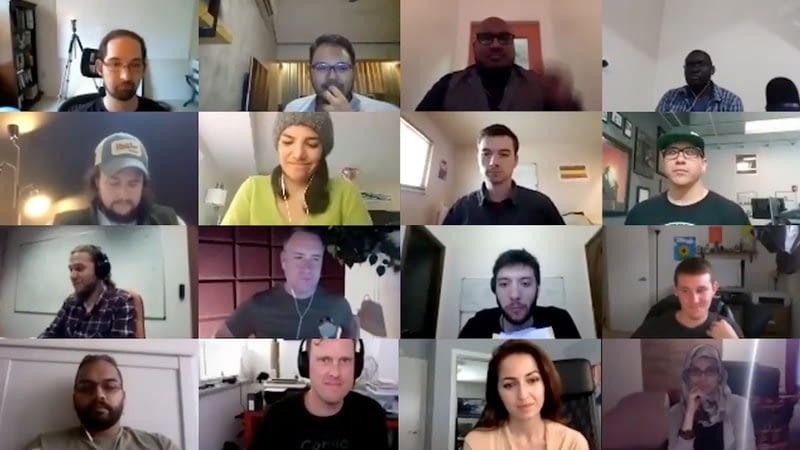 Having a support system is so important as a studio owner or solopreneur, so we do our best to pair you with a peer that shares a similar vision & values. We refer to them as your "Accountabuddy".
This is how growth happens, by creating S.M.A.R.T. goals and having accountability with someone that wants to see you win.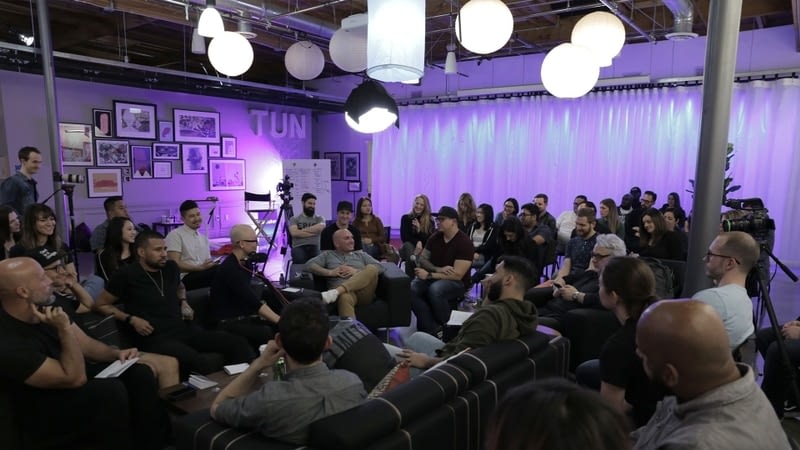 How do you set goals for your business at the beginning of the year? The group discusses the reality of S.M.A.R.T goals.
How do you pull in leads? Several senior members of the group weigh in on the different lead generation tactics they've used successfully.
How well does your Instagram profile perform for your business? Futur expert Elle Money guides the group through running a feed audit.
Why is it important to focus on a niche when you're just starting out? Chris Do chats with the group on how to niche down and specialize successfully.
We've all been there: how do you make sales without feeling like you're a used car salesman? Chris Do shares his thoughts with the group.
How do you handle a client who makes requests for changes right at the last minute? The group discusses their various tactics & strategies.
Ready to grow? They were too.
Success is discovered by those who tirelessly pursue it. Welcome to the tribe.
The Pro Group is designed to support those who think a little differently. It's not for the nine-to-fivers. It's for those who have the conviction, the fortitude, and the drive to build something bigger than themselves. Does this sound like you?
Insight you can't get anywhere else.
No matter what your schedule looks like, there's always an opportunity to join a video call to get your toughest questions answered. Chris will host morning coaching calls twice a month, and we've also added Office Hours one to two times a week. These 90-minute calls, hosted by subject-matter experts, give you the help you need with marketing, color theory, legal advice, pitching, mental health, and more.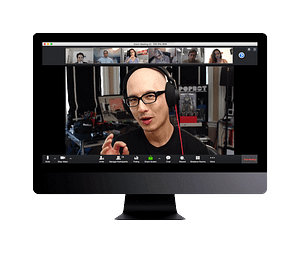 Jump into the archives when you need a refresher.
Not only will you get face time with your mentors, if you miss a call we've got you covered. You'll also get access to a massive library of over 300 hours of curated, recorded video content, exclusive to our Pro Group. These past video calls cover topics like planning, time management, mindset & personal development, communication, business development and lead generation, marketing and positioning, sales, pricing, discovery, project management, content creation and more.
You're going to learn so much from the Pro Group, but we always encourage our members to go the extra mile. You'll also get downloadable material to help put into practice what you get out of each lesson.
Gain access to specifically themed groups for support, connection, and more.
On top of the Futur Pro Group, we have several subgroups where you can connect with members that share the same areas of interest or focus, learn from members that have been there, done that, and can teach you how they got there, maybe your next partner is in a subgroup. You can learn about new opportunities popping up in your industry. In fact, many of our members collaborate on new client projects together.
Some of our groups:
• Futur Force, our women's group
• Brand Strategy
• Instagram
• Clubhouse Public Speaking
• Subgroups by Location and more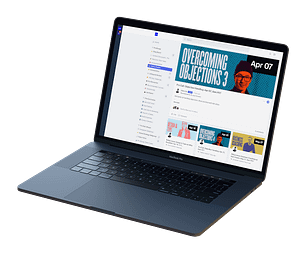 For those moments when you need face time with the group.
We know how important it is to feel connected to a community that gets the creative life. Every Monday we hold virtual networking calls which might just be our members' favorite part of the Pro Group. They love it! You'll get to mix and mingle with over 400 diverse creatives and entrepreneurs from all over the world. Our members are spread all over the map in Singapore, Australia, UK, India, Canada, Eastern Europe, the US, and beyond. Members find accountability partners, collaborators, business partners, and friends. You just never know who you'll get a chance to chat with.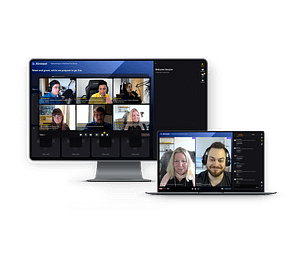 Be part of our Zoom VIP and Clubhouse audience
You'll get the chance to participate in live YouTube streams and Clubhouse Rooms with special guests and join Chris Do's popular white-board sessions to get your questions answered.
And if you've ever wanted to get a first-hand look at new content and how we create our workshops, you can give them a test-drive with Chris Do before they launch to the public.
Wondering if you fit in? The Pro Group is designed for creative entrepreneurs and service providers.
If you are a creative professional who works with clients, you'll fit right in. We have members in all stages of career development, from freelancer to studio owner and everything in between. It doesn't matter what your discipline is. Members include:
Graphic Designers, UI/UX Designers, and Motion Designers
Marketers, Brand Strategists, Business Consultants
Architects, Interior Designers, Photographers & Cinematographers
Join the Pro Group & get guidance.
Our community of entrepreneurs and creative thinkers prove that strength is in numbers. The Pro Group is a safe place to get advice, connect with like-minded individuals, and get the accountability you need to push yourself and your business like never before.
Pay month-to-month with no obligation. Something tells us you're going to want to stick around, though.
Immediate access
Live group coaching
No commitment
Cancel at any time
Ready to commit to a whole year of Pro perks? Prepay your membership for the entire year and save 10%.
Immediate access
Live group coaching
No commitment
Cancel at any time
Frequently asked questions
How does the membership work?
Think of the Pro Group as the course that never ends. With your membership, you get access to the exclusive Circle group, weekly video calls, downloadable content, content library, and endless support, accountability, and guidance from your peers and mentors.
What if I'm unhappy with the results?
We don't think this will happen, but in the case that it does, you can cancel your membership at any time. There's no obligation to stick around if the group isn't what you thought it to be.
When do the calls happen?
Pro Group calls happen twice a month and are hosted by Chris, Ben, and Greg on Zoom. All members are welcome to join in and get their questions answered from either mentors or peers. We also do a bit of role-playing and cover new concepts in the calls. In addition, one to two times a week subject-matter experts host Office Hours so you can get insider help on your business.
How do I know that the membership is right for me?
If you're serious about change and development for yourself and business, this is the place for you. Our members come from all areas of business and experience levels—agency owners, designers, marketers, developers, musicians—in all corners of the world.